There's absolutely no question that
Bradley Cooper
and
Lady Gaga
have on-screen chemistry. Their Oscar-nominated
A
Star Is Born
performances are testaments to that. And thanks to their clear, err, comfort levels with each other, everyone who has an internet connection has speculated that there's been
an off-screen relationship brewing
as well—regardless of how unfair those rumors are to
Cooper's girlfriend, Irina Shayk
.
There's absolutely no question that
Bradley Cooper
and
Lady Gaga
have on-screen chemistry. Their Oscar-nominated
A
Star Is Born
performances are testaments to that. And thanks to their clear, err, comfort levels with each other, everyone who has an internet connection has speculated that there's been
an off-screen relationship brewing
as well—regardless of how unfair those rumors are to
Cooper's girlfriend, Irina Shayk
.
What struck body language expert
Patti Wood
, author of
Snap: Making the Most of First Impressions, Body Language, and Charisma,
(and, frankly, everyone else watching) was their extended, atypical, unbroken eye contact.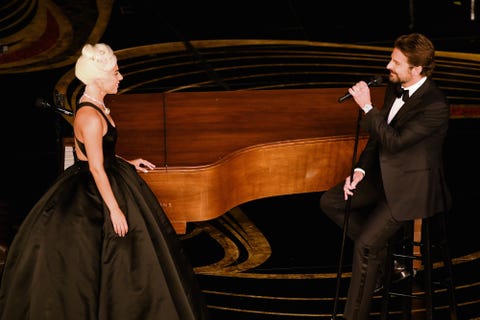 Sure, it was a carefully choreographed performance, but Wood says this mutual gaze was a "longing to touch" or a "pre-coitus" stare. "That's why everybody went crazy watching it!" Yep. Felt that.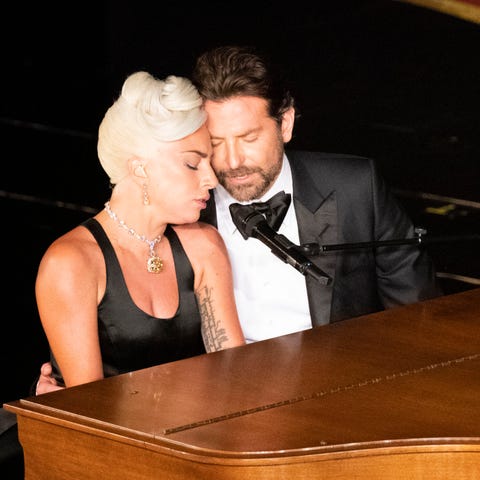 https://www.oprahmag.com/entertainment/a26515833/shallow-lady-gaga-bradley-cooper-body-language/?fbclid=IwAR3L_V5MFQKlxGhc3URZg96b5JiLt3b7UARMh8dD4nZM8vXIDBzgfVZk0RU
Patti Wood, MA, Body Language Expert. For more body language insights go to her website at www.PattiWood.net. Check out Patti's website for her new book "SNAP, Making the Most of First Impressions, Body Language and Charisma" at www.snapfirstimpressions.com.